Supergeo Technologies, the global leading GIS software and solution provider, announces that SuperPad assists Ministry of Public Works in Monrovia, Liberia in geospatial data collecting and updating to improve rural regional living conditions.
SuperPad 3.1a is the professional mobile GIS and data collection application, specially designed for Windows Mobile devices. It can help field surveyors to easily capture, display, edit, and manage field data. With SuperPad 3.1a, damaged and old data can be accurately updated for officers to make proper policy in time.
The Liberian authority mainly focuses on construction works in rural regions, where Internet access is limited. Using SuperPad 3.1a, on-site workers may easily collect GIS data, including attributes and features, with GNSS even in offline mode. Also, photos can be taken with coordinate information to report real situation, so that officers can control the ongoing cases accurately.
In addition, to against severe field condition, SuperPad also supports other survey equipments like laser range finder to capture geospatial data, improving the accuracy of the surveyed points. For advanced users, Supergeo provides programmers with samples to develop intuitive extensions and customized user interface. With the complete functions, field survey can be done with ease and minimum budget.
Get trial of SuperPad 3.1a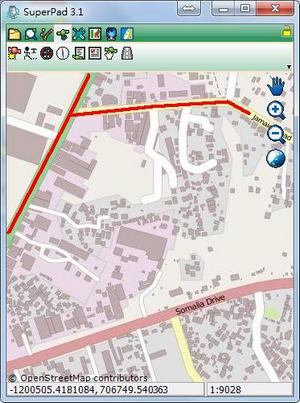 # # #
About Supergeo
Supergeo Technologies Inc. is a leading global provider of GIS software and solutions. Since the establishment, Supergeo has been dedicated to providing state-of-the-art geospatial technologies and comprehensive services for customers around the world. It is our vision to help users utilize geospatial technologies to create a better world.
Supergeo software and applications have been spread over the world to be the backbone of the world's mapping and spatial analysis. Supergeo is the professional GIS vendor, providing GIS-related users with complete GIS solutions for desktop, mobile, server, and Internet platforms.