That's the name of a recent DM article, Everything You Need to Know about Landsat 8. From the article: "It is anticipated that over 400 images per day will be collected, the most ever by any previous Landsat satellite."
From the NASA press release: ""LDCM will be the best Landsat satellite yet launched in terms of the quality and quantity of the data collected by the LDCM sensors," said Jim Irons, LDCM project scientist at Goddard. "OLI and TIRS both employ technological advances that will make the observations more sensitive to the variation across the landscape and to changes in the land surface over time."  OLI will continue observations currently made by Landsat 7 in the visible, near infrared, and shortwave infrared portions of the electromagnetic spectrum. It also will take measurements in two new bands, one to observe high altitude cirrus clouds and one to observe water quality in lakes and shallow coastal oceans as well as aerosols. [...] TIRS will collect data on heat emitted from Earth's surface in two thermal bands, as opposed to the single thermal band on previous Landsat satellites. Observations in the thermal bands are vital to monitoring water consumption, especially in the arid western United States."
Here's the NASA Landsat Data Continuity Mission website.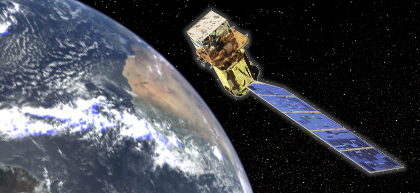 Read More »