Here's the recent Google-related geonews.
From official sources:
Google released updated maps for 10 countries and regions in Europe: "Andorra, Bulgaria, Estonia, Gibraltar, Hungary, Latvia, Lithuania, Slovakia, Slovenia and Spain". Data comes from authoritative sources part of the Ground Truth project (screenshot below)
Google released a major update to the Google Maps Android API: it "features vector-based maps that load quickly and enables users to easily navigate 2D and 3D views, and tilt and rotate the map with simple gestures"
There was an entry on the Crisis Response map for Typhoon Pablo (Bopha) and the digital archives of buildings in Japan affected by the tsunami
From other sources:
The GEB informs us that we can see NASA's "black marble" in Google Earth: "an amazing view of the earth covered in darkness with only city lights glowing"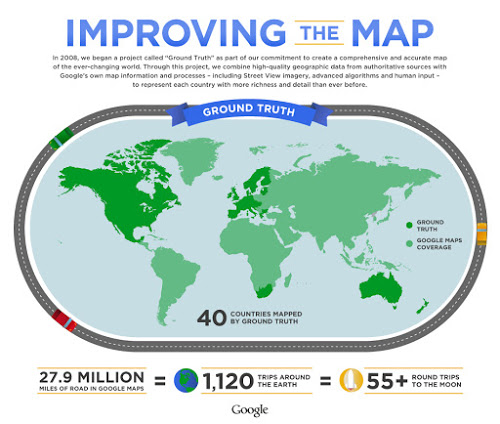 Read More »